1761
'
The Society of Weavers in Finnick' is formed by 16 weavers in the Ayrshire village of Fenwick
, the first co-operative organisation of the industrial age.
1795
The 'Anti Mill Industrial Society' is formed by poor inhabitants of Hull in protest of the high prices charged by commercial millers. By 1796 the society had 1435 members who went on to build a seven-storey windmill as a means of producing high quality flour at a low price, one of several early English co-operative ventures.
1844
On 21 December 1844 a group of 28 tradesmen, including weavers from Rochdale, banded together to open their own store selling butter, sugar, flour, oatmeal and candles – items they could not otherwise afford. This early consumer co-operative called themselves The Rochdale Society of Equitable Pioneers. Although preceded by other co-operatives, the Pioneers' co-op established the 'Rochdale Principles' and was the first to pay a patronage dividend, becoming the prototype of the development and growth of the modern co-operative movement. The Rochdale Pioneers traded independently until 1991.
1863
The Co-operative Wholesale Society (CWS) is formed. The CWS Architects' Department serves co-operative societies around the UK from its offices in London, Manchester and Newcastle. CWS embraced many trends in architecture, from art deco in mid-century modernism, and many of their buildings incorporate impressive pieces of public art by architectural sculptors such as William Mitchell. Architectural historian Dr Lynn Pearson (whose book about the unique contribution the co-operative movement has made to Britain's architectural landscape will be published in 2020) explains that, "the Co-op made a big impact with some lovely 1950s-60s murals on shop exteriors, so attractive and colourful, and now rare".
1875
The first general co-operative store opens in Dock Street in Hull, owned by the Hull Co-operative Provident Company Ltd.
1883
Alice Acland and Mary Lawrenson found the Women's League for the Spread of Co-operation.
In 1885 the name changes to the Women's Co-operative Guild, a conscious shift to be a separate guild from the wider co-operative movement.
1889
Margaret Llewelyn Davies take over from Lawrenson as General Secretary of the Women's Co-operative Guild.
1890
The first co-operative shops of the Kingston upon Hull Co-operative Society open for business at 201 Hessle Road and 11 Wilton Terrace, Holderness Road.
1921
The International Co-operative Women's Guild is established with Emmy Freundlich as president and Honora Enfield as General Secretary.
1930
Alan Boyson born in Marple, Stockport on 16th March, 1930. Boyson becomes a muralist and sculptor working chiefly in glass, ceramic and concrete.
1937–64
Trolley Buses run throughout Hull, including in front of the Co-operative store.
1939
The Women's Co-operative Guild
Annual Congress takes place in Hull. In the same year Guild's membership peaked at 87,246 women, with 1,819 branches. Proceedings take place in Hull City Hall led by President Mrs E. Williams. Hull City Councillor and Lord Mayor at the time, Mr Pashby, was once an errand boy of the Hull Co-operative Society. The congress includes a public CWS Exhibition, and congress delegates are offered tours of the Hull Co-operative Society store in Jameson Street, where special demonstrations of were put on including pottery making.
In 2016, with 800 members and just 38 branches, the Co-operative Women's Guild voted to dissolve the guild.
1941
On the night of 7/8 May 1941 during the infamous Hull Blitz, the Co-operative store is bombed along with many other city centre buildings. Hull was the second most bombed city outside of London, with 95% of houses suffering bomb damage.
1948
The CWS Architects' Department designs the layout and internal fittings for the first large-scale self-service shop in the UK.
1950–54
Alan Boyson trains as a ceramicist at the Manchester Regional School of Art under the ceramicist Lester Campion.
1954–57
Boyson trains at the Royal College of Art, London under the tutelage of Robert 'Bobby' Baker, Professor of Ceramics. During his time at the RCA, he meets painting student, Susan Braddock, and they marry in October 1955.
1955
The first stage of building commences on the new Hull and East Riding Co-operative Society Store at 32–38 Jameson Street, Hull, HU1 3LY. The architect is E.P.Andrew, under G.S.Hay of the CWS Architects' Department. The building process is protracted and goes through four stages. During this period the Co-op continue to trade on the site.
On 21 November 1963 Hull Daily Mail wrote,
"The 10 year development plan was put into operation when Mr A.B.Barnes became general manager and secretary in 1953. Mr Barnes came to Hull from Woodhouse, Sheffield, and one of his first jobs was to work out a war damage claim for the former co-operative store, which was blitzed in 1941...Work on the building as we know it today began in 1955. Stage two was started two years later and stage three in 1960. With the completion of stage four next year, the entire store will be completely fitted out with the most modern equipment."
1957
The second stage of building commences on the new Hull and East Riding Co-operative Society Store.
1957–61
Boyson lectures in the Ceramics Department at Wolverhampton School of Art, whilst simultaneously establishing his own studio taking small commissions.
1960
The third stage of building commences on the new Hull and East Riding Co-operative Society Store.
1961
Alan Boyson is commissioned by the Co-op project architect, Philip Andrews, to design the
Three Ships
mural and also an interior
Fish
mural.
1962
Boyson creates his
Tree of Knowledge
mural at the former Cromwell Secondary School for Girls, Salford. On 19 August 2009 the mural was
Grade II Listed
with the help of Architectural Historian
Christopher Marsden
and the
Manchester Modernist Society
.
1962 December
On Monday 10 December an opening dance is held for the fourth floor Skyline Ballroom. The opening includes music from jazzman Humphrey Lyttleton and his orchestra, supported by George Slater and The Skyliners, with vocalist Miss Patti Kane. The resident house band was called The Skysounds. The ballroom could comfortably house 750 dancers and a banquet could be provided for 500 diners. There was also a coffee lounge and a fully-licensed bar. The ballroom had a unique 'handkerchief' concrete dome roof with no supporting pillars. The dome was one of only two in the world, the other built for the Kremlin. On the opening, Mr F.Johnson president of the Hull and East Riding said,
"this ballroom is a permanent part of the skyline of our city and our contribution to furthering the efforts of our city fathers in the rebuilding of Hull's shopping centre, following the blitz of May 7, 1941."
The ballroom goes on to host numerous gigs including John Lee Hooker, The Kinks and Pink Floyd, and The Jimi Hendrix Experience (former
COUM
member, Cosey Fanni Tutti, recalls being at this gig
).
1963 October
On 17 October 1963 Hull Daily Mail wrote
, "Five-men in Hull have nearly finished a jigsaw with more than 1,000,000 pieces. For six weeks now they have been working, watched by shoppers and city workers, on the 80ft high mosaic mural which dominates the front of the city's new Co-operative store. Given good weather, the mural, believed to be Britain's biggest, will be finished in about a fortnight. And the people of Hull will be the first to see what it looks like in one piece. For so far it has only been laid out on the ground in sections. The five-men fixing gang from Leeds are putting it up in foot-square numbered slabs – each slab made up of 225 tiny cubes mounted on a paper backing. They have no pattern. Said foreman fixer Richard Fletcher, 'We just play it by ear as we go.' When the gang started work they discovered that the mosaic was four cubes – a little over 2in – narrower than the curved 66ft. x 64ft. concrete screen on which it is mounted. 'Four cubes does not seem much, but it meant a lot to us.' said Mr Fletcher. The mosaic contains, according to my mathematics, a total of 1,061,775 pieces, all imported especially from Italy. The Co-op commissioned Wolverhampton artist Alan Boyson to design it. The contemporary design is meant to symbolise Hull's fishing industry. What Hull thinks it symbolises will doubtless become plain when the scaffolding comes down, probably next month. "I think it may be a little bit much for people at first," said Mr Fletcher. He has been fixing mosaics for 12 years now, and the Co-op mural is three times bigger than anything he has tackled before. But it has presented few problems and rain – the mosaic fixer's biggest enemy – has halted work on only two days. Needless to say there has been no trouble from the other big hazard – too much sun, which dries the fixing cement too quickly. At the request of Hull's town planners, the design is in muted colours. But there is no fear that the pale greens and browns will lose their tones. One of the biggest advantages of glass mosaic is that it is not affected by the weather."
1963 November
At 08:30 on 22 November the 'Skyline Pantry' opens containing 10,400 ft of floor space. This opening marks the completion of the third stage of the Hull and East Riding Co-operative Society Store development, including the
Three Ships
mural. The mural mosaic work is by Richards Tiles Ltd. of Stoke, with the mosaic slabs affixed to a steel frame by A. Andrews & Sons (Marble & Tiles) Ltd. of Leeds.
The interior
Fish
mural is handmade by Alan Boyson using his usual high grog content ceramic (a ceramic raw clay material, comprising silica and alumina, that has been ground up and then fired), as well as stone, salvaged marble and tile.
Co-op Display Artists: Anne, Sandra and Carole, pose in front of the
Fish
mural in their lunch hour (see
MEMORIES
tab).
On 21 November 1963 Hull Daily Mail wrote
, "Dominating the entrance externally is a mosaic mural, 64ft by 70ft, which symbolises the city's fishing industry. The mural contains more than 1,000,000 pieces, specially imported from Italy. Interwoven through the muted colours of greens, blues and browns is the Latin inscription, 'Prosperity through industry.' The mural was designed by a Wolverhampton artist, Alan Boyson, and was put up by a five-man fixing gang from Leeds."
1964
The fourth and final building stage of the Hull and East Riding Co-operative Society Store is completed. The cost of building was £1,100,000. Trade increased four-fold since completion of phase one of the building works.
As a Co-operative department store, the final selling area is in excess of 63,000 sq ft, one of the largest in the country at the time only rivaled by: Birkenhead Society store completed in 1958 with 84,300 sq ft, and Plymouth Society store completed in 1959 with 130,859 sq ft.
1964 November
The first UK superstore opens. Based in West Bridgford, Nottingham, the store has 50 departments, 110,000 sq ft of floor space, and room for 1,000 parked cars. The superstore concept was new and local newspapers didn't quite know what to call it, with one describing it as, 'A new American-style supercentre', with another, a 'shopping plaza', with The Times headline proclaiming, 'The Windowless Store Makes Its Debut'. On its opening weekend an estimated 30,000 people and 5,000 cars visited the store, causing traffic jams for miles around. The store was operated by the US-owned firm Gem International Superstores Incorporated. The site of this store is now an Asda.
1970
British Home Stores occupies a section of the building underneath the
Three Ships
mural, whilst the Hull and East Riding Co-operative Society Store remain in the back section of the building. Both stores were linked internally at ground floor level allowing customers access between both stores.
1971 August
The Skyline Ballroom and restaurant is converted into
Baileys
nightclub and managed by 25 year old Ray Copeland.
The club had two halls - the main cabaret room that held 1200 guests seated, and 200 more standing, plus a 700 person discoth
è
que next door.
The club DJ Tim Jibson played predominantly American soul records acquired from a US naval base where the father of his girlfriend was stationed. Other club DJs included Steve Massam, Charlie Hanna and Paul Rusling. Coach loads of dancers went to
Baileys
to catch unheard 'Northern' soul records.
1977 August
Baileys
nightclub closes down.
1978
Baileys
nightclub is converted into another nightclub
Romeo's & Juliet's
. In August of 1978 the club hosted the semi-finals for the World Disco Dancing Championships. DJs at the club include Geoff Skipsey, Geoff King, Steve Tong, Pete Rob, and later, from October 1988, DJ Roscoe from Hessle Road, infamous acid house/rave DJ. Club dress code rules included no white trousers for men, or trainers.
YouTube links to
Romeo's & Juliet's
club footage:
Dance Unity club night in 1991
and
Abandoned club in 2009
In the latter stages of the club there are separate dance room areas for private hire:
Samantha's
and
Stroller's
.
1981 August
Romeo's & Juliet's
futuristic new lighting system costing up to £50,000 is unveiled.
1982
The remaining sections of Hull and East Riding Co-operative Society store vacate the building on Saturday 7th August.
1983 November
A casting screen test session takes place at
Romeo's & Juliet's
(chosen as one of 80 clubs across the UK) with a film crew from London looking for a couple to appear in new Martini advert.
1984 September
Silks
a private party suite with a two-tiered dance floor opens inside
Romeo's & Juliet's.
1987
Pedestrianisation takes place opposite British Home Stores, outside Fletchers and the penny fountain .
1988
Romeo's & Juliet's
celebrates its tenth birthday.
1991 November
Romeo's & Juliet's
closes following a notorious large-scale police drugs raid.
YouTube link to footage:
Club Raid
1993
The
Three Ships
is photographed by Scott Engering as part of a
Royal Commission on the Historical Monuments of England
(RCHME) survey of post-war architectural sculpture.
1998
The
Three Ships
is featured in the book
'The Shop for the People: Two Centuries of Co-operative Enterprise in Hull and East Yorkshire' by John Edward Smith, Hutton Press Ltd.
1999–2004
Alan Boyson continues producing large-scale and small-scale works until c.1999 and c.2004 respectively.
2001
The Co-operative Wholesale Society (CWS) changes its name to The Co-operative Group.
2003
The entire Hull Co-op/BHS building is assessed for Listing by Historic England and turned down. The internal
Fish
mural was not mentioned in this report.
2005 March
Manor Property Group submits planning application for the redevelopment of the building to form part of the company's 'Manor Point' project.
2007
Hull City Council grants a local listing for the
Three Ships
mural. The building and
Fish
mural are not listed.
2008 December
The
Three Ships
is included in the
C20 Society Murals Campaign
.
2011
Christopher Marsden helps Manor Properties locate and uncover the
Fish
mural which had been hidden by a false wall on the fourth floor.
2016 January
Building is put up for sale.
Historic England publication 'Public Art 1945–95' includes Alan Boyson, and states on p.10, that
, "mural artists of this era who frequently worked with developers were very flexible; they could be relied upon to solve design problems and were capable of working in almost any medium".
2016 March
British Home Stores announces that the chain has entered administration putting 11,000 jobs at risk.
2016 May
On 30th May, the
Hull Heritage Action Group
(HHAG) submit an application for Grade II Listing, of the
Three Ships
and
Fish
murals, to Historic England. The
Hull Civic Society
and C20 Society also apply for Listing.
Click here for a potted History of the Campaign
.
2016 June
After the collapse of British Home Stores, the building becomes vacant.
2016 June – 2018 January
Building canopy used as shelter by Hull's homeless.
2016 November
On 4th November, the application for Grade II Listing is rejected by Historic England who argue that the mural,
"falls short of the high bar for listing post-war public art".
HHAG start a change.org petition
to Historic England in support of the campaign for Grade II Listing.
On 22nd November HHAG makes an appeal to the Secretary of State for Culture to reconsider the decision by Historic England. An appeal decision is still to be made.
Click here for a potted History of the Campaign
.
2017 January
Hull UK City of Culture
commences.
The C20 Society places the
Three Ships
on their
Buildings at Risk
list.
2017 April
HHAG launches 'Keep the Coop (BHS) Mural in Hull' campaign on
change.org
From the 10–18th April, Duncan Titmarsh (the UK's only official professional LEGO builder) creates 1,700 LEGO Daffodils out of 146,000 bricks which are displayed in front of the
Three Ships.
At the end of the display people were able to take a LEGO flower home in return for a donation to MIND and the Hull Citizens Advice Bureau.
2017 May
On 2nd May
@BHSMuralHull
Twitter account is launched.
2017 July
The Hull Tile Trail is launched on 1st July to showcase Hull's decorative tiles, ceramics and mosaics.
Experts from the 'Tiles and Architectural Ceramics Society' visit Hull on 1–2nd July.
2017 September
On 4th September Hull City Council release artist mock-ups showing how the area around the building could be redeveloped.
2017 October
Hull City Council proposes plans to compulsory purchase and demolish both the former Co-op/BHS and Edwin Davis stores (a former department store behind the Co-op building). A cost of around £5.3 million is proposed to buy and demolish both sites.
2017 December
Announcement that store canopy will be removed and blocked in due to
suspected asbestos
.
2018 January
The store canopy and front entrance is blocked in.
2018 February
On 5th February, marketing hoarding affixed to the front entrance/canopy states, 'A Prime Opportunity in the Heart of the City'.
Plans for re-development are released to the public.
On 22nd February a
Hull Daily Mail
article announces that Hull City Council has set aside 5 million to acquire privately-owned properties including the former Edwin Davis, Co-op/BHS department stores to pave way for £130m Albion Square complex.
2018 March
On 14th March Hull City Council conduct initial inspections of the
Three Ships
to establish the make-up of the structure and possibilities for the planned Albion Square redevelopment.
2018 June
Expected submission of outline planning application for Albion Square development of Co-op/BHS building.
2018 July
Article
Building Ships in the Sky
by Esther Johnson and Leigh Bird published in
The Modernist
issue 27, July 2018.
10th July the
Ships in the Sky
film and oral history project is launched.
2018 August
Alan Boyson, creator of the
Three Ships
and
Fish
murals, died on Sunday 19th August 2018, age 88.
2018 September
Following filming on
Ships in the Sky
with EP Andrew (CWS Architect of the Jameson Street store), Architectural Historian and Alan Boyson expert, Christopher Marsden, discovers the existence of a third Alan Boyson mural, which may still be in the empty store. If any significant part of it survives it will be the most existing complete sponge print tile work of by Boyson.
2018 September
Planning Application 18/01094/OUT submitted
for £130 million Albion Square development in Hull City Centre, that includes the Co-op/BHS building. The application is open for public comment until January 2019 on
Hull City Council's website
.
HHAG's November 2016 appeal to DCMS against Historic England's decision not to List the Three Ships and Fish murals is still undecided.
Click here for a potted History of the Campaign
.
2018 November
On Thursday 29th November, Hull City Council inform HULL HERITAGE ACTION GROUP they've found the third 'Tile Print' mural in the former Skyline Ballroom bar area. It is incomplete, and what is there has been painted over, but previous precedents show that a work of this nature should be able to be restored. The Council are looking further into it as part of their redevelopment plans for Albion Square.
Icelandic artist,
Dodda Maggý's
, installation 'Alda' (which means Wave in Icelandic and Old Norse) is projected onto the Three Ships Mural as part of Absolutely Cultured's
Urban Legends: Northern Light's
programme over four consecutive nights.
2019
175th anniversary of The Rochdale Society of Equitable Pioneers, arguably the birth of the modern co-operative movement
---
Every effort has been made in the accuracy of this timeline. Please get in contact if you find any mistakes, or have suggestions for relevant additions for the timeline.
Special thanks to Christopher Marsden for his excellent research of which part of this timeline draws upon.

---
Powered by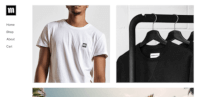 Create your own unique website with customizable templates.